Fresh Grey Morel Mushrooms
The different types of morels vary through the season, they are known as morchella elata,grey morels, blonde and black morels, fire morels, morelles, spongemushroom and pinecone mushroom. These are not morchella esculenta or morchella deliciousa. Please be aware, as the weather gets warmer, the morels will be dry, but when you rinse them before you use them, they will regain their weight. Mushrooms consist of a lot of water, so they do dry out some.
You may find critters in your mushrooms, just soak them in warm salt water right before you need them for 20 minutes to get them out. This is normal for morels since they are natural (no pesticides)
Be aware that some of your morels will break in transit due the fact that they are fragile. We do our best to prevent this, but unfortunately we cannot completely prevent it.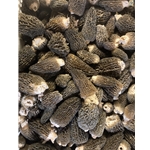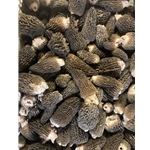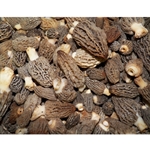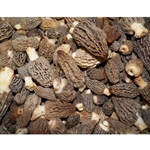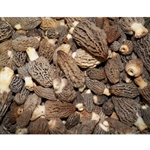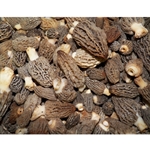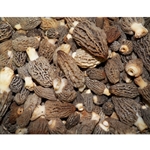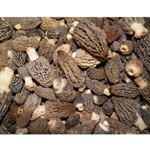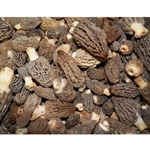 10 LBS
F-MOFGM10 LBS
12.00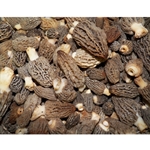 11 LBS
F-MOFGM11 lbs
14.00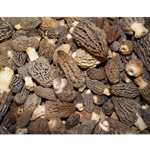 12 LBS
F-MOFGM12 LBS
15.00 1/2 Lb
F-MOFGM1/2 Lb
2.00