Huckleberry Bar Mix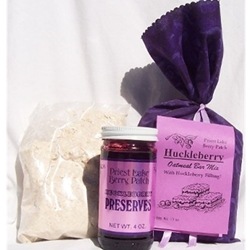 This bar mix is awesome and all natural, no preservatives, easy to prepare and a great treat. It is Huckleberry Oatmeal Bar Mix with Huckleberry Filling. Just add 1/2 Cup of softened butter.
The Ingredients are: (Dried Mix) Rolled Oats, Enriched White Flour, Brown Sugar, Huckleberries, White Sugar, Salt and Baking Soda
The ingredients for 4 oz Huckleberry Filling:
Huckleberries, Sugar, Pectin, Lemon Juice
Packaging may vary
This category is currently empty
.
Note to
AspDotNetStorefront
Administrators:
You can edit this placeholder text by editing the "EmptyCategoryText" topic within the Admin Console.